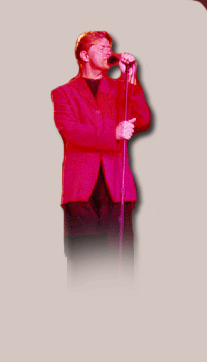 02/24/2001 - 4:45 pm est.
Our wish has come true! Peter Cetera is finally releasing a NEW ALBUM. The launch date is said to be on March 27, 2001 according to the latest breaking news update submitted by "Launch.com." The album is titled, "Another Perfect World" and PC fans alike are wishing it a great success!
>> Dicuss it with other fans here
>> See "Another Perfect World" Album Cover
Submitted by a Peter Cetera Fan
01/03/2001 5:02 p.m. est.
See who can guess the closest date for Peter Cetera's new album release date! Guess the right date and you win absolutely nothing... no... seriously. But wouldn't it be cool to really guess the right date? Whatever... Put your wild guess in the forum now!
>> Guess his new album release date
07/20/2000 5:25 pm est.
Great News! (From PC Official Site)

Our Wishes Have Came True.........
Peter is currently working on his next release with long time friend and producer Michael Omartian. We hope to have a release date for his new album soon.

Stay Tuned.........
9/20/1999 4:46 pm est.
RETIRING? Rumor had it that Peter Cetera was retiring to spend time with his family bla... bla... bla... Obviously those rumors were incorrect, because Peter is currently producing new record albums with music entertainers in the industry. That's awesome news for Peter fans... his music will never die in our hearts.
About This Site | Disclaimer | Site Credits | Site Awards