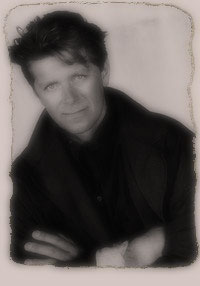 PETER CETERA, who's from Chicago (the city), no longer has anything to do with Chicago (the group), which makes him happy.

And he's even happier that last week and this week, he's had the No. 1 single on the Billboard charts -- a love song-movie theme called "Glory of Love" -- and that's got nothing to do with Chicago either.

"I always wanted to be a star," Cetera said the other day, looking the part in a blue nylon suit and a blown-dry blond coif. "Strangely enough, though, I never really wanted to be the star of the band" -- the band being Chicago -- "because I didn't feel it accurately represented what i really wanted musically."

A rather strange assessment from a musician who spent close to two decades playing bass guitar and sometimes singing lead with a high-profile pop group that bobbed onto the charts with regularity. But Cetera said there were some tough times with Chicago: the totalitarian leadership early on of producer James Guercio, the accidental shooting of band member Terry Kath in 1978, the constant bickering over musical direction. Makes you wonder why he stayed as long as he did.

"Why?" Cetera hung his legs over the arms of the chair. "Out of sheer fear and lack of confidence that I couldn't make it on my own. Besides, outside of the music, which I always had a problem with, everything else was so much fun. We had a lot of laughs, and outside the music we got along 100 percent better than we did inside the music.

I was never comfortable with the jazz-rock image. I'm not a jazz player. But you get seven guys together, " he said, "and it's hard to get others to interpret your music the way you like to. So either you give into it or you get uptight about it."
Cetera was the songwriting force that lifted Chicago in its most recent hit-making phase, with numbers like "Stay the Night," "If You Leave Me Now," and "Hard to Say I'm Sorry." Had his first solo effort, a 1981 album titled "Full Moon," made any waves at all, his stint with Chicago would've ended five years ago.

"At that time Chicago was at the lowest point ever, " he said. "I made the mistake of telling the record company that, were I to have a hit on the solo album, I was gone [from the group]. Warner Bros. didn't want to hear that because they had just signed Chicago to a new contract. It wasn't in the cards that they would let me slip away that easily, so the record died a very slow death."

Not so his second solo, "Solitude/Solitaire," which was produced by veteran Michael Omartian with some help from Cetera. It has a glossy sound and lots of electronics, and one of the effects of its success might be to put Christian rocker Amy Grant on the mainstream charts: The next single is a duet with Grant called "The Next Time I Fall." Cetera said, "I was looking for a duet that would be different. I didn't want Chaka Khan or Whitney Houston. Working with Amy gives both of us a new audience."


NY Newsday Entertainment Section 1986

A Happy Chicago Immigrant
By Stephen Williams

Thanks to Don Mott for the contribution of this article.