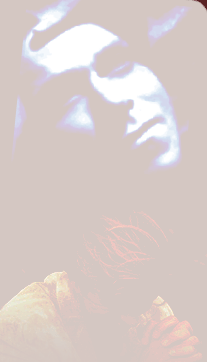 Gossips!
$10 to sing?...oh how fame and fortune fade...
I have a story for you. I don't know if you spell it Peter Cetera or Peter Setera, but he's the lead singer for the band Chicago.
>> More
Acting?
Did you know that Peter Cetera had a short but sweet acting career??? He played "Bob Zemko" as a member of Chicago's band in the 1973 movie Electra Glide in Blue. He also played the character role of Larry Alexander in the 1991 film called Memories of Midnight.
>> More
Peter's Fight At The Dodger Stadium
During a break in the touring in the summer of 1969, Peter Cetera was set upon at a baseball game at Dodger Stadium in Los Angeles.
>> More
Farewell Peter...Welcome Jason
Get the true story on how Jason Scheff replaced Peter Cetera spot in the Chicago Band.
>> More
Past Press Release
Special thanks to Don Mott for his contribution ...
Singer, songwriter and bassist Peter Cetera has enjoyed a remarkable solo career with two Grammy Award nominations, an Academy Award nomination and four hit singles landing at #1.

Born and raised on the South Side of Chicago, Peter Paul Cetera was born into a large family and learned how to harmonize around the house at a young age. Although he wanted to learn to play the guitar, his first instrument was the accordian, selected by his parents. At 14, he had just finished his first year in a seminary when a friend took him to his first concert. He immediately realized that this was where he wanted to be and went out and bought his first guitar.

He took up bass guitar and after finishing high school played in several groups in Chicago while also attending computer school--following the age old parental advice that he "have something to fall back on." Needless to say, his computer career has gone nowhere. Rising to the height of the local scene in a Top 40 cover band named The Exceptions, he happened to hear another group playing live with a new sound, and since they were looking for a bass player, he joined The Big Thing, a group which later changed their name to Chicago Transit Authority.

The group headed to Hollywood to find fame and fortune and, after landing a high-profile gig as the house band at The Whiskey A Go Go, they toured as the opening act for both Janis Joplin and Jimi Hendrix. By the time their first album, Chicago Transit Authority was released, the group had shortened the name to Chicago.

As the lead singer and bassist of Chicago, Cetera wrote some of the biggest hits of the rock and pop music era including "If You Leave Me Now," "Baby, What A Big Surprise," "You're The Inspiration," "Stay The Night," "Feeling Stronger Every Day" and "Hard To Say I'm Sorry." Of their 17 albums, three went platinum, nearly all of them went gold and their first four appeared on the best-seller list all at one time. At one point "If You Leave Me Now" was the #1 song in both the U.S. and Britain.

After a successful run with the group, mutual musical differences led to a parting of the ways. Cetera then realized a life-long ambition and launched his career as a solo artist. He won immense popularity and critical praise with his debut solo album, Solitude/Solitaire, which has the unmistakable sound and romantic intensity he has been polishing his entire career.

The first single released from that album, "Glory Of Love," hit the #1 spot on the charts. The song was written as the theme for "The Karate Kid Part II," and garnered both a Grammy Award nomination and an Academy Award nomination, and brought him the honor of performing at the Academy Awards ceremony. Another Grammy Award nominee and #1 hit from that album, "The Next Time I Fall" a duet with popular Christian singer Amy Grant, set the precedent for his surprising pairings with top-notch female vocalists.

The hits have continued on his subsequent albums. His second album, titled One More Story, yielded "One Good Woman," which rose to #1 on the adult contemporary charts. On 1992's World Falling Down, "Restless Heart" stayed at #1 for ten weeks; the album also features a hugely popular duet with Chaka Khan, "Feels Like Heaven," and the top five hit "Even A Fool Can See."

Cetera has just released his fourth album, One Clear Voice, and the first single, "Forever Tonight," is skyrocketing up the charts. The single features Cetera with Crystal Bernard of NBC's hit series "Wings". Other highlights include pairings with country star Ronna Reeves and "The Lucky Ones," which features the background vocals of his daughter Claire.

When not working on his music, Cetera tries to fit in as many sports as possible, including basketball, mountain biking, soccer and motorcycling. He lives in Idaho with his daughter and is looking forward to touring in the near future. Born September 13, 1944, Chicago

© Copyright 2000 Sing365.com

<! Guestbook, by Cut and Paste Scripts. Hosted CGI, with NO adverts and FREE. http://www.cutandpastescripts.co.uk -!> Special Thanks To: © Copyright 2000 Sing365.com

<! Cut and Paste Scripts 1999 -!>